VISUAL BRANDING IN MUSIC
VISUAL BRANDING IN MUSIC
OVER 10 YEARS

IN
THE
GAME
As an art director, photographer and lecturer, over the past ten years I have become an expert for visual branding in the music industry.
With a passion for visual storytelling, I help artists and companies to develop authentic brands and cross-media campaigns from definition to execution.
My workshops and courses provide independent music artists with tools to define and implement their own brand.
COACHING + CONSULTING
Helping to shape an authentic tone of voice that builds the foundation for brand assets and collaborations.
Art Direction
Translating brand values and stories into cohesive cross-media brand and release campaigns.
DESIGN
Creating eye-catching online and offline media assets from logo design to album covers, packaging and posters.
PHOTOGRAPHY
Using creative photography to create authentic content in line with the artist's tone of voice.
500000 Stars - highly recommended.
Working with Yvonne is an absolute pleasure. Not only does she contribute her amazing artistry to the design process, but also always stays focused and motivated to achieve the best possible results for her clients.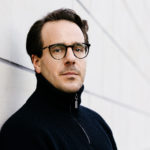 Professional, inspiring and fun.
A perfect photo session with Yvonne Hartmann in Berlin. Many thanks.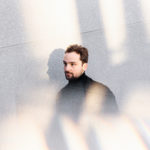 One of the best in her field
Very creative and diverse out alongside a very clean process and clear communication throughout. Everything about her work is truly professional. Will work with her again in the future when the opportunity arises.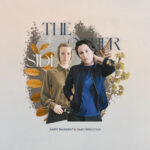 Yvonne absolutely has the skills and the experience to get your brand to the next level.
For me as a musician it was amazing to work with someone who is specialised on developing and creating a visual identity for artists including colors, tone of voice, photographs, logo and fonts - the results were very unique and so beautiful!
ABOUT

ME
I'm an art director, photographer and lecturer with a focus on visual branding and over a decade of experience in the music industry. My background in marketing has been a valuable asset in my ability to understand and connect with my clients and their audiences in order to create effective and visually compelling cross-media branding and release campaigns from concept to execution.  My growing portfolio includes international artists such as Bon Iver, Viktor Orri Árnason and established companies like Beatport and iMusician.